About
We Have Years of Experience
Your Success is Our Priority
Our solid educational and experiential foundations lends to our expertise to serve you. Our distinct clinical, human resource, and business operation backgrounds strengthen our capabilities to understand your complex business needs. We have the knowledge and experience to solve your toughest challenges
Combined Years of Experience
Combined Years of Consulting Experience
Brigid E. Jones
Founder and Principal Consultant
Brigid has worked in clinical and operational capacities, at the bedside and in the boardroom. She has witnessed first-hand the constraints clinicians are under to perform for business metrics. With a business degree she worked to contain costs and manage productivity through setting hospital FTE budgets. She recently earned her Fellowship with the American College of Medical Practice Executives and is Certified in Transformative Healthcare Delivery.
Her greatest accomplishments are helping people see and achieve transformational changes they never thought were possible.
Education and Certifications
Brigid is a Fellow in the American College of Medical Practice Executives and holds a Transformative Healthcare Delivery Certification through Medical Group Management Association. She holds a Masters in Business Administration with an emphasis in Healthcare Industry Leadership, a Bachelors of Science in Nursing, and a Bachelors of Arts in Medicine in Society from Regis University in Denver, CO. She is a Registered Nurse and has retained her National Certification in Neonatal Intensive Care Nursing.
Subject Matter Expertise
Transformational Leadership
Strategic and Systems Thinking
Organizational Design and Effectiveness
Change Management
Interdisciplinary Teams
Workflow Efficiency
Business Operations
Process Improvement
Staff Development and Training
Workforce Productivity and Data Analytics
Project Planning and Execution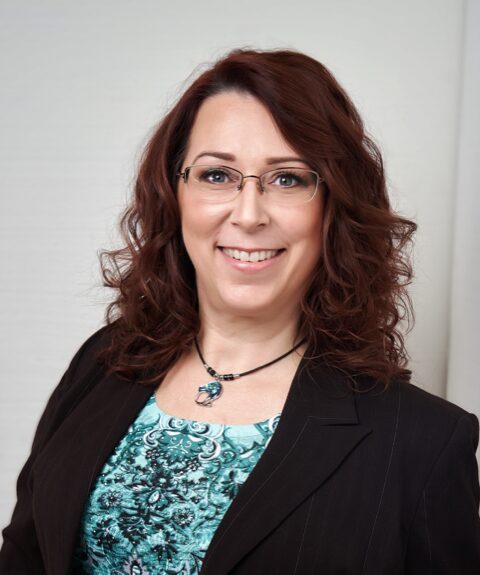 Cindy Goyette
Co-Founder and Principal Consultant
Cindy has 28 years of subject matter expertise across the breadth of Human Resources. She has a proven history of being a trusted advisor to executives by successfully aligning human capital to business strategy as a driver of organizational performance and competitive advantage. An expert architect and hands-on builder of HR/Talent and Organizational Development related infrastructure and service delivery, she develops people-centric solutions to hire the right talent, ensure they are in the right chair to be successful and engage workforces during change, rapid growth and/or scale-up phase of businesses while reinforcing diversity and people-first cultures.
Her work experience includes Private Equity and Venture Capital backed investments, private, global public and Fortune 500 companies, including 3 "Best Companies to Work For" applying best HR practices, managing HR teams.
Education and Certifications
Cindy holds current Senior Professional Human Resources (SPHR) and professional Coaching Certifications, holds a Master of Arts Degree in Organizational Management and a Bachelors in Speech Communication.  She also has certifications in Diversity & Inclusion in HR Management, Ethics, Leadership and Management.
Subject Matter Expertise
Culture, Organization & Leadership Assessments
HR Project Management
HR Operations & Technology
Process Creation & Improvement
Compensation Strategy & Benchmarking
Change Management & Corporate Communication
Mergers & Acquisitions (Due Diligence through Integration)
Executive Coaching
Talent Assessments, Teambuilding, Organizational Development
Employee Relations, Retention
Training & Development